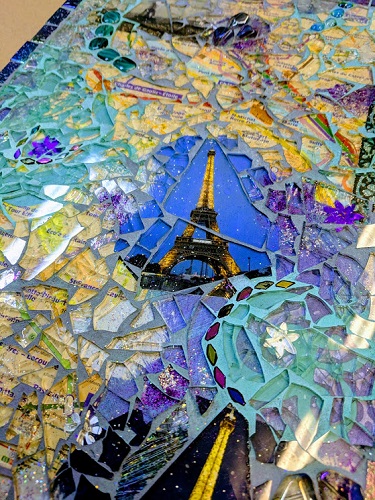 Why am I offering this workshop on line? I want to inspire you to create your own mosaic art !
My workshops sell out quickly ! and so many of you can't make it to my studio because of schedules or distance. So, I decided to "Share the Mosaic Joy' by offering a virtual mosaic art workshop. Now it's gonna be so easy for you to just log on anytime. And easy for me to share with so many more mosaic art fans.
Who is this workshop designed for? You!
Have you been admiring the pictures of tempered glass mosaics on the Internet ? Not sure what tempered glass mosaic art is all about? Have you wanted to give this technique a try, but didn't know where to start? Are you a mosaic artist and would like to add tempered glass techniques to your skill set? Have you wanted to learn how to use No Days, a heat set adhesive?Then this is for you!
Do you need mosaic art experience? No!

This workshop is perfect for the mosaic beginner. You don't need mosaic art experience or glass cutting skills. But if you're an experienced mosaic artist, you're gonna love learning a new style and adhesive technique.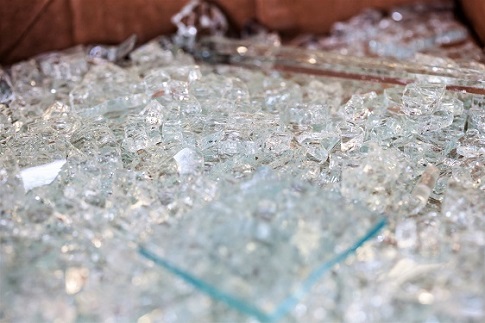 Why is using Tempered Glass in mosaic art so darned fun and fab? It sparkles!

The broken tempered glass pieces look like little diamonds! And the material and technique is incredibly versatile. It can be layered over a mixed media or painted base. Or used in " glass on glass" mosaics. Or include TG as an added eye catching element in any art glass, smalti or ceramic mosaic design.
What will you learn?

I'll teach you from Start to Finish how to create sparkling tempered glass mosaic art.
I'll share how to create mixed media layer for your mosaic art. You can really unleash your creativity!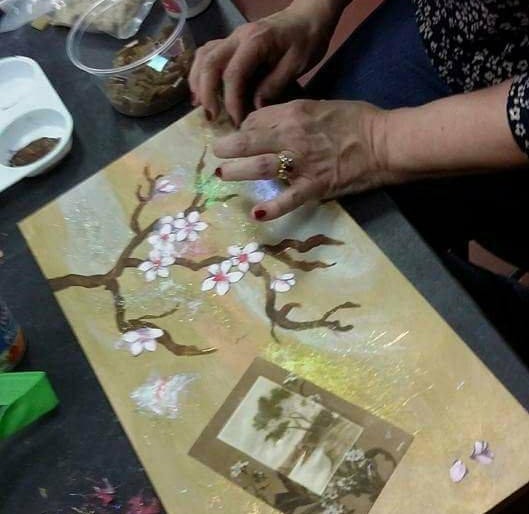 You'll learn all about tempered glass: where to source it, how it's different from other glass, and how to crash it safely.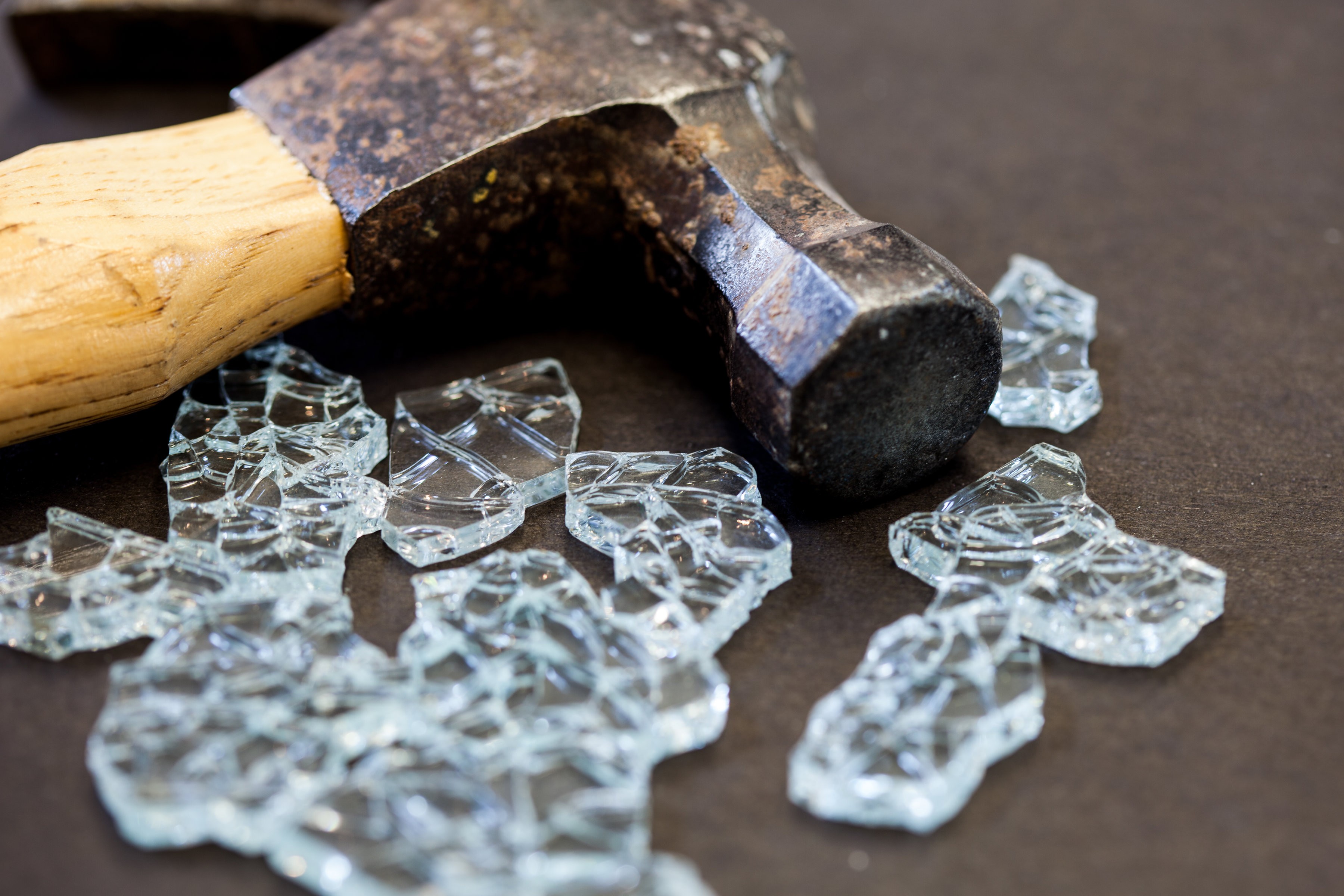 You'll learn about all the adhesive options for tempered glass and why I prefer No Days heat set adhesive + how to use it.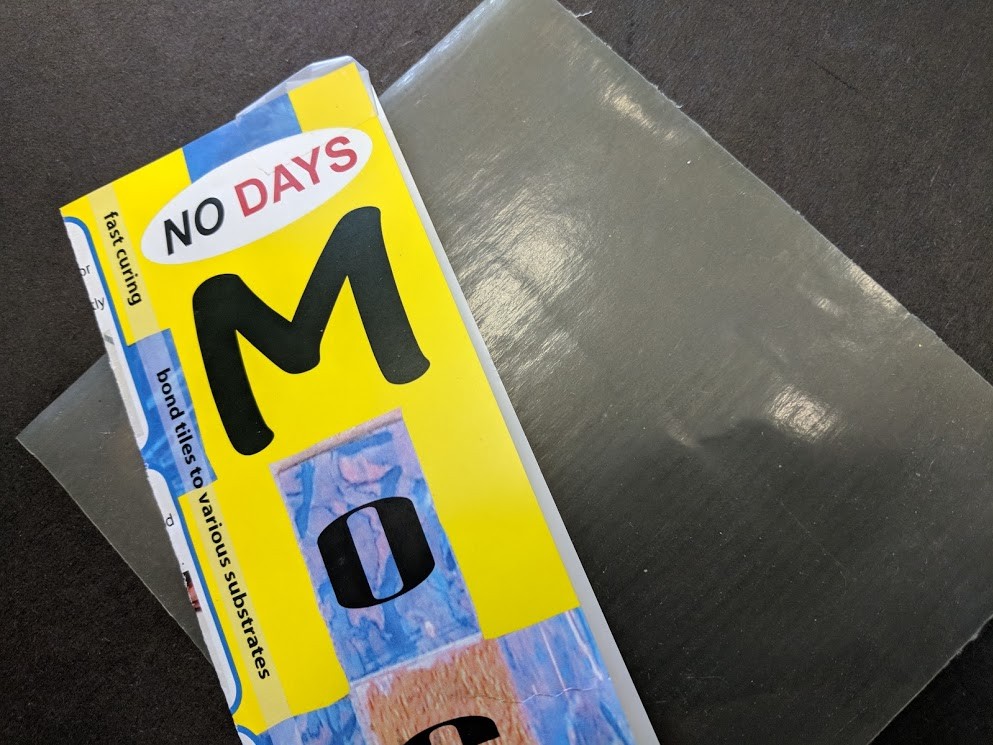 And the super fun part! you'll learn how to grout glass with the "dry method" AND how to custom tint grouts and combine them to create your own individual mosaic art.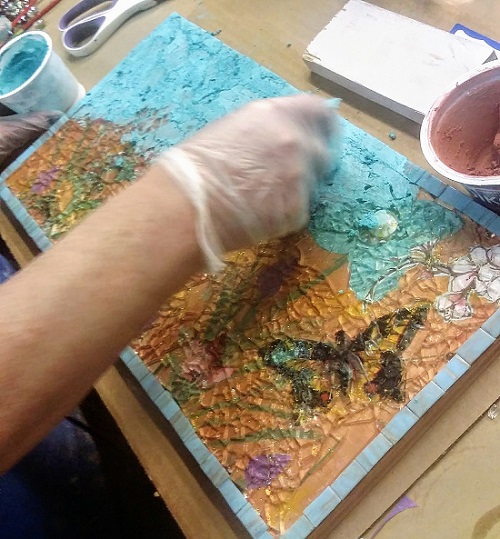 Why is this a different way to learn on line?
My mosaic workshops are so much fun! We learn a lot...but we also learn from each other. This course is filmed during an actual mosaic workshop. You'll see how students interpret what they're learning into their own individual mosaic design and learn from their questions, successes..... and mistakes.